American Delegation to China, May, 2006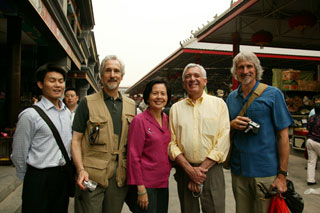 Two delegations organized by The Rose Group traveled to China in May, 2006. The first, spending a week in Beijing, was comprised of our three winning filmmakers: Nicholas Emiliani, Ming Kai Leung and Joe Turner Lin. The second group was composed of representatives from the Virginia Foundation for the Humanities: Robert Vaughan, Andrew Wyndham and David Bearinger. Visiting for eight days in Beijing, Louyang, and Shanghai, they were joined by award- winning photographer Chris Hancock. The Rose Group held a special screening and awards ceremony for the filmmakers on May 20 at Hart Center,798 Art District in Beijing.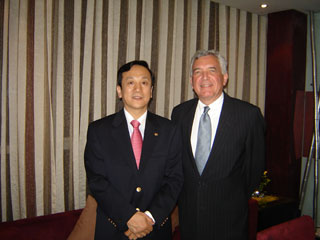 The second delegation visited historic sites and met with Beijing Municipal Administration of Cultural Heritage, Beijing Cultural Heritage Protection Center and other cultural entities. The visit in China was sponsored by China Association for International Friendly Contact (CAIFC) as part of the bi-lateral exchange agreement with The Rose Group. Click here to see photos and testimonials from the participants.