China Exchange Program 2005 Participant Rose Nan-Ping Chen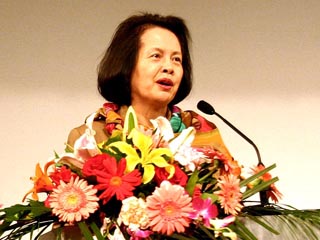 Comments from Rose Nan-Ping Chen about the inaugural China exchange held in mid-April through mid-May, 2005 when two groups of American delegation visited China for the first time:
"It has been fascinating to read everyone's report which is as different in style and substance as each individual. Watching how each of you responded to the strange new environment in China has been the most satisfying part of the journey for me. Nothing pleases me more than giving a person the chance to grow."
Rose Nan-Ping Chen