The 11th Annual ChinaFest is held during February 11-14, 2016
All film screenings are at Ukrop Auditorium, Queally Hall, The Robins School of Business, University of Richmond; in partnership with International Film Series (IFS).
We want to pay special tribute to Paul Porterfield who had been instrumental in the success of the film component of our ChinaFest in the past ten years.
Festival Events

Thursday, FEBRUARY 11
Xi Jinping's China: Goals, Challenges, and Prospects
Co-sponsored with UR Osher Lifelong Learning Institute
7:00 - 8:30 p.m., International Commons, Carole Weinstein International Center
Xi Jinping has laid out a very ambitious program of wide-ranging reform to set China on a sustainable path to wealth and power. The presentation will explain why Xi believes major reforms are so necessary, his strategy for achieving them, and the prospects for his success. Please join us for a stimulating evening with renowned China scholar Kenneth Lieberthal. In 1983, Dr. Lieberthal joined the University of Michigan political science faculty and served as the director of the Center for Chinese Studies from 1986 to 1989. From 1998 to 2000, he served as special assistant to President Clinton for national security affairs and senior director for Asia on the National Security Council. Upon his retirement from the University of Michigan in 2009, Dr. Lieberthal joined the Brookings Institution, where he is a senior fellow in Foreign Policy and Global Economy and Development. From 2009 to 2012, he served as director of the John L. Thornton China Center at Brookings.
Saturday, FEBRUARY 13
ChinaFest Family Day
— Year of the Fire Monkey


11 a.m. - 3 p.m., Virginia Museum of Fine Arts 200 N Boulevard, Richmond, VA 23220


Bring the whole family to celebrate the Lunar New Year and the Chinese Year of the Fire Monkey and explore Chinese art and culture. Enjoy the Lion Dance Performance and a multitude of artist demonstrations. Join in the adventures of the Monkey King during performances by Galapagos Puppets. Learn about Chinese traditional arts by creating your own Peking Opera mask, a dragon puppet, decorative scroll and a New Year lantern. Then get moving with a red ribbon dance instrument! Don't forget to get your face painted as your favorite Zodiac Animal and head over to our 'selfie' setup for a photo-op! Free and open to the public. No registration required.

Photograph courtesy of the Virginia Museum of Fine Arts. © Virginia Museum of Fine Arts
| | |
| --- | --- |
| ChinaFest Year of the Fire Monkey Family Event is generously sponsored by WestRock Foundation and the Rose Group for Cross-Cultural Understanding. | |
Sunday, FEBRUARY 14
Eleven Treasures from the Chinese Ceramics Collection.
1:30 - 3:30 p.m., Collection Focus Talk and Tea Reception, Lora Robins Gallery of Design from Nature, University of Richmond Museums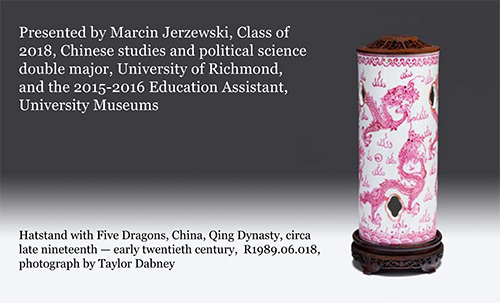 Film Screening Schedules
Film Synopses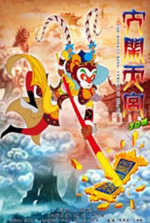 The Monkey King: Uproar in Heaven
China, 1964, directed by Wan Laiming, 87 min., not rated
Introduction and Q&A by Dr. Gengsong Gao, Assistant Professor of Chinese Studies, University of Richmond
Produced by China's first animator, this Chinese animated classic is an adaptation of Journey to the West (1592), a masterpiece of Chinese vernacular novels. In it, the Monkey King is twice lured to heaven to be monitored and kept in check by the Emperor of the Heavens. To no one's delight, he releases the horses of the imperial stables and eats the rare peaches of immortality. In retaliation, the Emperor unleashes his wrath by deploying a legion of troops against the Monkey King.
---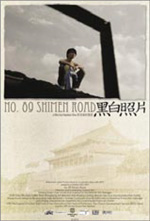 No. 89 Shimen Road
China, 2010, directed by Haolun Shu, 85 min., not rated
Set in a close-knit neighborhood of 1980s Shanghai, Xiaoli is lured by the wave of a new cultural revolution fueled by the West. He and the two young women closest to him are forced to grow up quickly, while making decisions that will affect their future. Lanmi scandalously gets involved with foreign businessmen, while Lili wants to join student democracy demonstrations. Xiaoli, meanwhile, is forced to grow up, while leaving behind his dreams.
---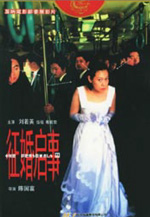 The Personals
Taiwan, 1998, directed by Kuo-Fu Chen, 104 min., not rated
Who knew it would be so hard to find Mr. Right in a country with a billion people? Isolation amongst the crowd—that's what leads ophthalmologist Due to blind dating. She places an ad in the personals and embarks on a series of dates that range from comical to absurd. We get close-ups of her eyes and reactions throughout, but soon learn she is blind to the reason for her search.
---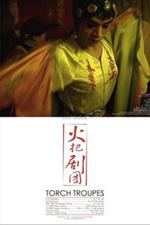 Torch Troupes
China, 2006, directed by Xin Xu, 110 min., not rated
In this documentary on the state of Sichuan Opera, we see the plight of traditional performing artists to survive in parallel with the influx of popular culture. The film follows two opera masters who are now open to performing pop songs and touring in cheap venues. This new change in culture is juxtaposed agains t t h e g r u e l ing rehearsals and training undertaken t o save a genre in Chinese musical heritage.
---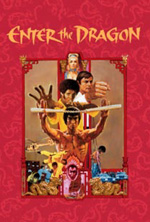 Enter the Dragon
USA, 1973, directed by Robert Clouse, 102 min., rated R
Introduction and Q&A by Dr. Jessica Ka Yee Chan, Assistant Professor of Chinese Studies, University of Richmond
Considered one of the greats in the martial arts film genre and Bruce Lee's final film, a martial arts master goes undercover to bring down a mob boss. Lee then learns that the crime ring is also responsible for the earlier death of his sister and sets out for vengeance. Through a variety of p l o t t w i s t s , Lee eventually confronts Han, the ringleader, in a room full of mirrors that makes reality difficult to discern.
ChinaFest 2016 Acknowledgements, with thanks to:
Our committee members for their devotion and hard work: Dr. Irby Brown, Co-Chair, Rose Nan-Ping Chen, Co-Chair, Cheryl Clark, Cathy Hinton, Kathryn Gray, Mary Nelson, Franklin Propert, and Bertie Selvey.
Dr. Martha Merritt and her team at the School of International Education, University of Richmond, for its generous support; Dr. Joe Hoff for his guidance; Professor Jessica Chan and Professor Gengsong Gao for their participation in our film selections as well as discussion with the audiences. Molly Fair for help with obtaining the films and Michael Warchol for logistical support.
Our programming partners for their behind-the scenes coordination and support: Peggy Watson of UR Osher Lifelong Learning Institute; Richard Waller, Director at UR Museums; Jessica Bauserman, Celeste Fetta, Lulan Yu, Merenda Woodward and staff members of Art and Education Division and many others at the VMFA.
Our distinguished speakers for their outstanding scholarship and contributions. Our many presenters for sharing their time and talents.
Our deepest gratitude to all the contact persons, coordinators and volunteers who made ChinaFest truly a community effort.
www.theROSEgroup.org
The Eleventh Annual ChinaFest is made possible by: The Rose Group for Cross-Cultural Understanding; WestRock Foundation; County of Henrico; Dominion; The Anne Carter
Robins & Walter R. Robins, Jr. Foundation; University of Richmond (UR); Virginia Museum of Fine Arts (VMFA); Virginia Film Office; Evergreen Enterprises; The Peachtree House Foundation; The Rock Foundation.
List of Supporters
In-kind donors: The Embassy of People's Republic of China in the U.S. in Washington, D.C.; Universal Leaf; Bill and Bertie Selvey.
Donor: Dr. Ruiping Chi; US-China Peoples Friendship Association, Richmond Chapter.