The Ninth Annual ChinaFest, February 20–23, 2014
All events will be free of charge. Friday and Sunday screenings will be held in Ukrop Auditorium at the Robins School of Business (Queally Hall). The Saturday screenings will be held in Adams Auditorium at the Boatwright Memorial Library (Media Resource Center). Family Day is held at VMFA. All film screenings are cosponsored with UR International Film Series. Visit www.theROSEgroup.org for detials.
Festival Main Events
Film Screening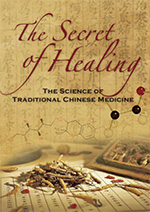 Thursday, February 20, 7–8:30 p.m.
Ukrop Auditorium Opening film screening: The Secret of Healing, The Science of Traditional Chinese Medicine
Join us on a journey that spans St. Louis, Taiwan, Beijing and Brooklyn to discover the insights of Chinese medical practitioners, western research scholars and of patients.
A panel discussion by film producer/ director Rose Chen and TCM doctor Ruiping Chi will follow.
Register at UR Osher Lifelong Learning Institute: ichmond.edu/osher/events. or call (804) 287-6608
Friday, February 21, 3:00 p.m.
Ukrop Auditorium Film screening: Feng Shui
See synopsis on this page.
Friday, February 21, 7:30 p.m.
Ukrop Auditorium Film screening: 11 Flowers
See synopsis on this page.
Saturday, February 22, 10:00 a.m.
Adams Auditorium Film screening: Caught in the Web
See synopsis on this page.
Saturday, February 22, 1:30 p.m.
Adams Auditorium Film screening: The Bullet Vanishes
See synopsis on this page.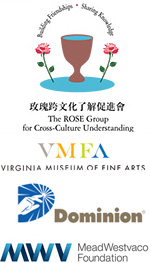 Family Day at VMFA
Saturday, February 22, 1–4 p.m.
Celebrate the year of the horse at this Chinese New Year family event. Enjoy artist demonstrations of authentic Chinese arts and crafts and make your own red ribbon for the traditional Chinese Red Ribbon Dance. Enjoy a special visit with and demonstration by shadow puppeteer Annie Rollins. Guests can partake in making their own authentic shadow puppet and practice shadow puppetry techniques'. Delight in panda-monium while working on a panda activity and watching the recently born baby panda, Bao Bao, at the National Zoo, on the live stream panda cam. Don't forget to have your face painted as your zodiac animal and try on the Chinese costumes for a photo session. And, while you're here, be sure to watch out for the dancing dragons and lions as they move throughout the museum!
Co-sponsored by The Rose Group, MeadWestvaco Foundationm, Dominion and VMFA.
Sunday, February 23, 7:30 p.m.
Ukrop Auditorium Film screening: A Touch of Sin
See synopsis on this page.
Film Synopses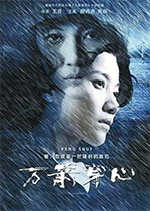 Feng Shui
Directed by Wang Jing,
China, 2012, 120 min., unrated
One of the most acclaimed movies to come out of China in recent years, Feng Shui harnesses the talents of actress Yan Bingyan to deliver this family drama about a woman desperate to ascend to the middle class and willing to pay any price. Powerful and emotionally tense, this is a portrait of the hidden side of the great Chinese success story.
"Director Wang Ying [sic] reveals a keen eye for high-stakes interpersonal conflict and the inner torment rolling within ordinary people." –The Hollywood Reporter
---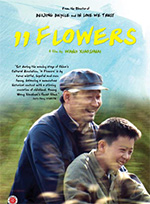 11 Flowers
Directed by Wang Xiaoshuai
China, 2011, 110 min., unrated
It's the mid-70s, and 11-year-old Wang Han's family has relocated to a run-down community. Wang is chosen to lead the exercises in the physical-education class at his new school and needs a special shirt for the occasion. This precious shirt is the reason for a daring search involving the discovery of a fugitive.
"It [11 Flowers] is in part a portrayal of the deprivations both material and spiritual, of the Cultural Revolution. But it depicts the universal condition of childhood, a period of intense curiosity and profound cluelessness." –National Public Radio
---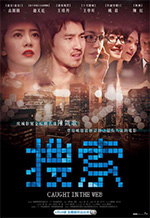 Caught in the Web
Directed by Kaige Chen
China, 2012, 117 min., unrated
Successful Ye Lanqiu has just been diagnosed with cancer when she stumbles dazed from her doctor's office onto a city bus. Lost in thought and devastated emotionally, she fails to hear the driver repeatedly request that she relinquish her seat to an elderly passenger in need of rest. Her lapse sets off an unfathomable chain of events in this cyberspace thriller.
---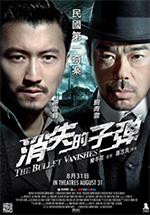 The Bullet Vanishes
Directed by Law Chi-Leung
China/Hong Kong, 2013, 110 min., rated R
A police investigation into a series of seemingly supernatural murders reveals a dark conspiracy in this stylized period mystery set in 1930s Shanghai. A young girl accused of stealing bullets from an arsenal pays the ultimate price at the hands of a ruthless crime boss. In the aftermath of that tragedy, murders begin occurring with alarming frequency.
"The film's visuals, from the gorgeous period costumes to the elaborate recreation of Shanghai's gritty environs, are consistently striking." –The Hollywood Reporter
---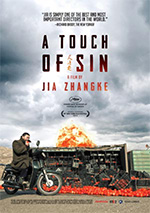 A Touch of Sin
Directed by Jia Zhangke
China, 2013, 133 min., unrated
Revolving around four threads set in vastly different geographical and social milieus across modern-day China, A Touch of Sin explores the corrosive effects of violence in the eyes of a disgruntled miner, a migrant worker returning home for the new year, a receptionist, and a frustrated factory worker. It was nominated for the Palme d'Or at the 2013 Cannes Film Festival, with Jia Zhangke winning the award for Best Screenplay.