The Eighth Annual ChinaFest, February 21-24, 2013
All events will be free of charge, and held in our new location at the Ukrop Auditorium within The Robins School of Business at the University of Richmond, except the Family Day which is held at VMFA. All film screenings are co-sponsored with UR International Film Series. Visit www.theROSEgroup.org for detials.
Festival Main Events
Thursday, February 21, 6:30 – 8:30 pm
Unique Perspectives on China: A Conversation with Deborah Fallows and James Fallows
Moderator: Alex Nyerges, Director, VMFA

Ukrop Auditorium, Queally Hall, Robins School of Business, Building 1A on UR Campus Map, Please register online at http://spcs.richmond.edu/osher/events.html
Linguist and author Deborah Fallows has recently lived and travelled throughout China for three years. She has written for publications including The Atlantic, Slate, and National Geographic, and has just completed an international tour for her latest book, 'Dreaming in Chinese: Mandarin Lessons in Life, Love, and Language' (Walker Books). She holds a PhD in linguistics. Former Presidential speechwriter and current Atlantic Monthly correspondent James Fallows has reported from around the world for more than 30 years, including most recently three years in China. He has won both the National Book Award and the National Magazine Award plus a NY Emmy award. He is a regular commentator on National Public Radio and has appeared frequently on TV, from the Charlie Rose Show to the Colbert Report. His new book, 'China Airborne,' was released by Pantheon in May, 2012. He is also the author of 'Postcards from Tomorrow Square: Reports from China'. Copies of their books will be available for sale and signing following the talk. Co-sponsored with UR Osher Lifelong Learning Institute
Film Screening
Friday, February 22, 3:00 p.m.
Film: The Piano in a Factory
See synopsis on this page.
Friday, February 22, 7:30 p.m.
Film: Mao's Last Dancer
See synopsis on this page.
Saturday, February 23, 10:00 a.m.
Film: Buddha Mountain
See synopsis on this page.
Saturday, February 23, 1:00 p.m.
Film: Ip Man 2
See synopsis on this page.
Sunday, February 24, 7:30 p.m.
Film: Mao's Last Dancer (repeat from Friday night)
See synopsis on this page.
All films are shown at Ukrop Auditorium,The Robins School of Business, Universtiy of Richmond.
ChinaFest Family Day
Saturday February 23, 1:00-4:00 pm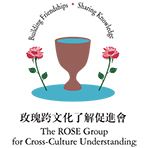 Ssss…celebrate the year of the snake at our Chinese New
Year's celebration. Enjoy dance, music, and authentic crafts
such as silk painting, woodblock prints, carp kites. See
dragon puppets come to life and lions dance through the
museum. Don't forget to have your face painted as your
Zodiac animal!
New this year: a photo booth where you can try on Chinesestyle
dresses or costumes from the Peking Opera. Confucius
Institute from William and Mary as well as George Mason
University will demonstrate paper cutting, calligraphy and


present special performances.
Co-sponsored by The Rose Group and MeadWestvaco Foundation
Film Synopses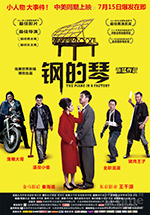 The Piano in a Factory
Directed byZhang Meng
2009, China, 119 min., not rated
When Chen's estranged wife reappears asking for a divorce and custody of their daughter, the musician girl decides she will live with whoever can provide her a piano. Chen's struggle thus begins. When efforts to borrow money and even steal a piano fail, Chen concocts a preposterous plan - he'll make a piano from scratch! He persuades a bunch of reluctant, but loyal, misfit friends to help him forge the instrument in a derelict factory from a heap of scrap steel. Though crude in design and tune, the factory piano awaits its first and final performance from his little girl.
"A delightful Chinese film that artfully blends music, romance, comedy, and just a little social comment…a thoroughly enjoyable movie experience!"
— Mark Adams, Screen Daily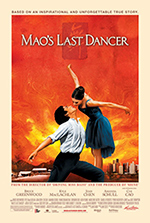 Mao's Last Dancer
Directed by Bruce Beresford
2010, Australia, 117 min., rated PG
Internationally acclaimed Australian film director Bruce Beresford directs this inspirational true story of a small boy's extraordinary journey from poverty to international stardom. Li Cunxin's (Chi Cao) story moves from a grueling apprenticeship as a classical dancer in communist China to the glory of creative freedom in America. But, there is a painful price to be paid for his quest for self-expression. Mao's Last Dancer captures the intoxicating effects of first love and celebrity, the pain of exile, and ultimately the triumph of individual endeavor over ideology. Filmed in China, the U.S., and Australia and with a brilliant performance from Chi Cao as Li Cunxin, Mao's Last Dancer is an exhilarating exploration of what it means to be free.
"Lovely and astounding, Mao's Last Dancer is a modern epic of art and ambition triumphing
oppression."
— Tom Long, Detroit News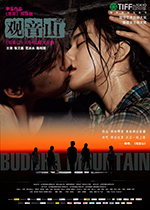 Buddha Mountain
Directed by Yu Li,
2010, China, 105 min., not rated
"Plumbing the depths of the generation gap, director Li Yu (Lost in Beijing) reaches an Asian indie apex with her earthy, energetic drama Buddha Mountain. The tale of a trio of drifting, aimless mainland Chinese youth lodging with an uptight Peking opera buff, this assured film is graced with authentic performances and cinematic flair, yielding one of the most dramatically engaging and accessible art house efforts in recent memory. Savvy distributors could capitalize on the film's top prize at Tokyo last year, but festivals are its natural home."
— Russell Edwards, Variety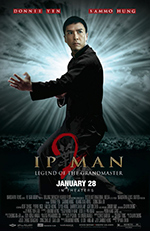 Ip Man 2: Legend of the Grandmaster
Directed by Wilson Yip and Yip Wai-Shun China,
2010, 108 min., rated R
International superstar Donnie Yen reprises his iconic role as the real-life kung fu Grandmaster Ip Man, widely known as the man who brought Wing Chun to the world with the help of his star pupil, Bruce Lee. Master Ip, a new arrival in British-occupied Hong Kong, wants to open a martial arts academy to teach his unique Wing Chun style. A corrupt group of martial arts masters, led by Master Hung (Sammo Hung) refuses to allow him to teach in peace until he proves himself as a kung fu master. Ip's troubles continues when he is forced to enter a brutal "King of the Ring" boxing match against Twister, a Western-style boxer who insults the Chinese locals, in a East versus West knock-down, drag-out fight to the finish.
"Announced before the first Ip Man was in general release, this smart, equally-enthralling sequel to the hit 2008 film looks to do even better U.S. business than its predecessor."
— Wade Major, Boxoffice Magazine