The Third Annual China-America Festival of Film and Culture, October 3 - October 7, 2007
All events, except for the screenings at Byrd Theater, will be free of charge.
Complete listing of event schedules available at www.theROSEgroup.org or www.caffc.org
Pre-Festival Events
Beyond the Great Wall: Snapshots from China The competition is open to anyone who has traveled to China and has unique and interesting images to share. For details, visit www.theROSEgroup.org/caffc for rules and regulations and send entries to chinaphoto88@gmail.com. The deadline for submission is Saturday, Sept 22. Co-sponsored by Film and Photography Club at University of Richmond (UR) . Prize money will be awarded in six categories. Winning entries will be on display in the UR's Tyler Haynes Commons and Barnes & Noble Bookstores at Libbie & Broad Streets from Sept 29 through Oct 7.
Mandarin Oratory Competition Friday, Sept 28, 6:00 - 7:30 pm. Jenkins Suite in Tyler Haynes Student Commons, UR. Students from UR, VCU, three area Chinese Schools, and Governor's School will compete for honor and prizes in the categories of heritage speaker and non-heritage speaker. Chaired by Rose Tan, Director, Chinese Language Program, UR.
Festival Kick-Off Celebration Saturday, Sept 29, 10:00 am - 4:00 pm. Barnes & Noble Bookstores at Libbie & Broad Streets. Browse the display of many China-related books, DVDs and CDs, view the winning entries of our China travel photo contest, and enjoy the singing of Greater Richmond Children's Choir (GRCC). Purchase with voucher designated to The Rose Group will benefit both The Rose Group and GRCC.

Festival Main Events
Wednesday, October 3
Neptune: Making the Myth 7:00 - 9:00 pm, Jepson Hall, University of Richmond (UR). A documentary film showcasing how the colossal statue got to be made in China and the journey it took between China and Virginia; followed by a panel discussion with sculptor Paul DiPasquale, James Xu of Evergreen Enterprises, and Paul Michels, the film maker and board member of Neptune Festival at Virginia Beach. Sponsored by the Osher Lifelong Learning Institute at UR. Open to the public.
Thursday, October 4
Film: Riding Along for Thousands of Miles 7:30 pm, Jepson Hall, Room 118, UR. An aging father attempts to remedy a longstanding rift with his grown son. Directed by Zhang Yimou, with the great actor KenTakadura, Zhang's childhood idol. 108 minutes.
Friday, October 5
Film: Springtime in a Small Town 3:00 pm, Jepson Hall, Room 118, UR. Remake of the 1949 classic which was set in 1946, an exquisitely crafted romantic drama centering on a disintegrating arranged marriage, with a strong period setting and theme. Directed by Tian Zhuangzhaung, 112 minutes.
Opening Remarks, 7:15 - 7:30 pm, The Oates Theater at Collegiate School
An Evening with the Toppings 7:30 - 9:00 pm. Mr. Seymour Topping, former managing editor of the New York Times and Professor Emeritus of Columbia School of International Journalism, and Audrey Ronning Topping, renowned photojournalist and family friend of former Chinese Prime Minister Zhou En-Lai, will headline the series and give our audiences an overview of Sino-American relations.
Saturday, October 6
Special programs with American Association for Chinese Studies (AACS). See listing under New Perspectives Series.
Media in China, the Opportunities and Challenges They Face with Olympics 2008 9:15 - 10:45 am, Jepson Hall, Room 118, UR. Panelists Ms. Xiaoping Li will bring her extensive experience as Senior Producer/Program Director from CCTV 9; renowned writer and columnist for The Irish Times Mr. Fintan O'Toole will provide a European sensibility; Dr. David Finkelstein, "Project Asia" Director at CNA Corporation, will share his perspective as an American China expert. This event will be a rare inside look into the Chinese media.
The Making of Tang Civilization: Chinese Art and the Influence of the West ( 3rd-8th Century) 1:00 - 2:00 pm, Jepson Hall, Room 118. UR. Dr. Jason Sun, Associate Curator, Department of Asian Art, The Metropolitan Museum of Art, will illustrate the impact of foreign cultures on China through art.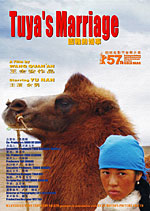 Film: Tuya's Marriage 11:00 am, Byrd Theater at Carytown. Ticket $3. A love story with many twists, focusing on the heroic and complex lives of women in rural regions of China, amidst spectacular forces of natural scenery. Winner of 2007 Golden Bear Award at Berlin Film Festival. Directed by Wang Quan'an, 96 minutes.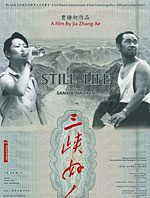 Film: Still Life 2:00 pm, Byrd Theater at Carytown. Ticket $3. Two human dramas accompany the construction of the Three Gorges Hydro Project. A documentary-style backdrop accompanies the highly emotional fictional stories. Winner of 2006 Golden Lion Award at Venice Film Festival. Directed by Jia Zhangke, 108 minutes.
Performing Arts Showcase 8:00 - 9:10 pm, Camp Concert Hall at UR. The Showcase features Greater Richmond Children's Choir, directed by Hope Armstrong Erb; Taiji Quan demonstration led by Dr. Jonathan Shear with The Richmond Wu Style Association, and GuZheng (Chinese zither) soloist Xia Bing. Co-sponsored by Organization of Chinese Americans-Central Virginia Chapter.
Award Ceremony 9:10 - 9:20 pm. Immediately after the Showcase. Presentations to the winners of the Mandarin Oratory Contest, and China travel photo contest.
Sunday, October 7
Special programs with AACS. See listing under New Perspectives Series.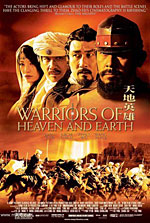 Film: Warriors of Heaven and Earth 7:30 pm, Jepson Hall Room 118, UR. Sometimes called "a Chinese Western," He Ping's film achieves epic scope in a tale of intrigue and battle along the Silk Road during the Tang Dynasty. 119 minutes.

New Perspectives Series
49th Annual Conference of American Association for Chinese Studies (AACS) Oct 5 - Oct 7. Over 100 scholars from around the world will present papers with diverse subjects in the humanities as well as in social sciences. The Rose Group has a reciprocal agreement with AACS so all the sessions normally reserved for their paid registrants will be open without charge to our audiences. Please log on http://www.ccny.cuny.edu/aacs/ for complete conference schedules. All sessions are held on UR campus. Dr.Vincent Wang, of UR's Political Science Department, is the local host and one of the organizers.
Americans Discover the Middle Kingdom: Memoirs and Diaries on China from the 19th and Early 20th Century Sept 28 - Oct 26, Boatwright Memorial Library at UR. Curated by Jim Gwin, Collection Librarian.
Two Lands and Two Lives That Live Oct 3 - Oct 5, 9:00 am - noon and 1:00 - 4:30 pm with extended hours: 6:30 -7:30 pm on Oct 3 & 4, and 10 am - 2:00 pm on Oct 6. The Virginia Baptist Historical Society, located in a separate wing of the Boatwright Memorial Library on the UR campus. The exhibit features the story of Henrietta Hall Shuck and J. Lewis Shuck, pioneer missionaries from Virginia to China in 1835. Curated by Dr. Fred Anderson, Executive Director.
China Now: Photographs by Christopher Winton-Stahle On view through October 28th. The Pauley Center (accessed off of Sheppard Street ), Virginia Museum of Fine Arts (VMFA), 200 North Boulevard. Open from 9am - 5pm, Monday-Friday except holidays, free admission.
In 2006, photographer Christopher Winton-Stahle was part of a bilateral exchange program created by the Rose Group. Winton-Stahle returned with over 3,000 color photographs focusing on the people, the landscape, daily life, and evidence of the country's explosive economic growth. The exhibition is one of over 50 available for statewide travel through the Virginia Museum of Fine Arts.
China's Futures a four-part series of in-depth panel discussions examining the political, economic, environmental, and global aspects of China's rapid ascent on the world stage. October 5, 12, 19, and 26, 2007. The Moot Court Facility at the University of Richmond's Law School. The first session will be held at 3:00 pm on Oct 5, and the remaining sessions will be held at 6:00 pm. Sponsored by the World Affairs Council of Greater Richmond and the University of Richmond. For details, log on www.richmondworld.org
Virginia Currents May-Lily Lee, Host/Senior Producer of the Community Idea Stations' award-winning program, went to Beijing in May, through arrangements made by The Rose Group. She brought back the story of a Bedford, Virginia woman who now works for a Beijing hospital. Among their services -- bringing orphans back to health. Watch for the state-wide broadcast this season on Virginia Currents.