2005 Inaugural Film Competition Winner Tony Mosher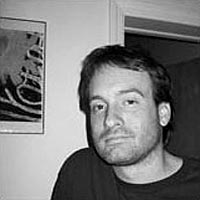 Tony Mosher spent his formative years in rural Iowa before moving to the gulf coast of Florida in the mid-eighties. In 1999, his student thesis film, "It's Educational", won the Best Short Film Award at the West Palm Beach Independent Film Festival. He worked as a plumber and a technical writer after graduating with a film degree from the University of Miami and before moving to New York City to pursue his dream of making films. After amassing the prerequisites of table-waiting, temp work, and internships, he found employment in the development departments of The Shooting Gallery and Miramax Films before landing in the office of writer/director Paul Schrader. His most recent short film, "Frijolito, Go!", his first since "It's Educational", has been invited to film festivals in Florida, California, New York, and China and won the Audience Award for Best Short Film at the Sarasota International Film Festival. He currently lives in Brooklyn, New York.
Winning Entry "Frijolito, Go!"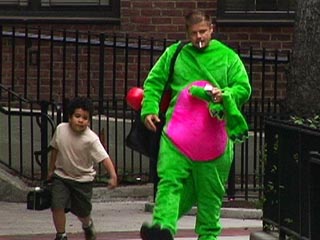 Quincy is a twenty-something repeat loser. He's got a mile-long rap-sheet of petty, nonviolent offenses but still insists on pushing his luck. That luck runs out when he's busted again, this time for being drunk and disorderly. The system has had enough and the powers that be decide to utilize creative sentencing as a last ditch effort to straighten Quincy out. His fate? To work off his community service hours as a party clown in a low-income government housing complex in Queens, New York. Quincy does his best to walk the high road. His intentions are tested when he reluctantly befriends a young Hispanic boy who's being abused by his alcoholic father. A sexy single mom Quincy is falling for further complicates a climactic decision that may change his life forever.
Related Link