2006 Second Annual Short Film Competition Winner Ming Kai Leung
Director's Biography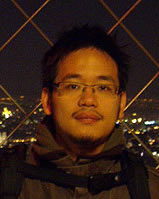 Ming Kai Leung's interest in filmmaking started to develop when he made his first film on a one-chip DV camera that he borrowed from his aunt. After receiving his law degree in Hong Kong, he attended Columbia University's Masters of Fine Arts program in Film. He has since directed several award-winning short films, and has worked as the cinematographer for many others. Many of these films were shown at international venues including festivals in Hong Kong, Bangkok, New York and Paris. His first year directing exercise, "Acting Out", received a bronze award at the Hong Kong Independent Film and Video Award and was selected for the Ivy League Film Festival. He has also served as a teacher's assistant under Prof. Richard Peña for a course on Chinese cinema at Columbia University in which he was given a chance to teach and to learn.
Leung has just finished shooting two Columbia thesis films and is now preparing to direct his own thesis film in Hong Kong this summer.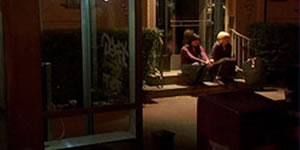 Synopsis
Two girls - one Chinese, one American - randomly meet at an NYC street corner in the middle of the night. Here they share a phone booth, a stoop, nicotine in the air, and a moment of mutual condolences.
Today, they both have said the same thing to their loved one
Related Link