2006 Second Annual Short Film Competition Winner Justin Bull & Nicolas Emiliani
Bio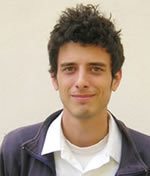 Justin Bull
Writer / Director
Justin graduated from the Rochester Institute of Technology with a BFA in filmmaking. Prior to AFI he was a faculty member at the University of Montana teaching filmmaking to teenagers. Winner of the Eastman Kodak scholarship, his films have screened at festivals throughout the country. Justin is a recent graduate of the American Film Institute's directing program. He has just completed his third feature screenplay, LAKE EFFECT a thriller/horror, which he aims to produce next year.
.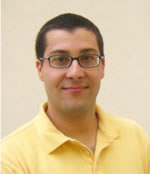 Nicolas Emiliani Producer
Nicolas grew up in Colombia, South America before moving to Virginia. He has worked in many commercials, music videos, and films starting as a Production Assistant and moving up to Production Coordinator with production companies including HSI, RSA, Mars Media, Radical Media, Disney, Fox, Telemundo, Universal, ABC, and Sony. He recently was head of VIP travel and Celebrity Auction for We Are The Future a nonprofit organization founded by Quincy Jones and started the American Film Institute as a Producing Fellow
Synopsis
Homefront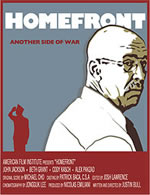 Marvin Buckley is lost, His only son has died during combat in Iraq. Desperate for support, his wife has taken to peace demonstrations, something Marvin cannot cope with because of his own past as a Vietnam Veteran. This is Marvin's life as he returns to teaching high school chemistry. When an Arab-American student enters Marvin's classroom things fall apart. Convinced that his new student is a terrorist, Marvin sacrifices his wife, job, and sanity to confront the disturbing truth of his own son's death.