2006 Second Annual Short Film Competition Winner Joe Turner Lin
Bio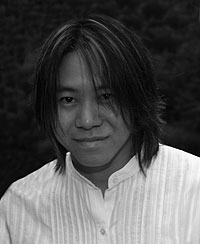 Starting in the summers during college, Joe Turner Lin began his journey in the film industry and has since worked on over sixty feature length and short films, television, commercial and music-video productions including: "Whatever," "Joe's Apartment," "Jeffrey," "Dogs," "HBO: Real Sex," "The Rosie O'Donnell Show," and "National Geographic Explorer." After producing a number of independent features, he returned to school at Columbia University's M.F.A. Film Program, where he received the Arthur Krim Award and HBO's Young Producer's Development Award. As a writer/director, his short thesis film, Seibutsu (Still: Life), was a National Finalist for the Student Academy Awards in 2004, and recently won the Grand Jury Prize at the San Diego Asian Film Festival. Currently, Joe is a partner in Kulture Machine LLC, and continues to ursue projects that intrigue and fulfill him creatively.
Logline
A young man who works the graveyard shift at an all-night photomat falls in love with the picture of a girl.
Synopsis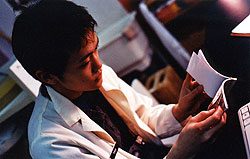 For Tokio, the day is a time to sleep. At night, he works the graveyard shift at a high-speed photomat, with a girl named Jennie. One fateful night, a photo gets jammed in the machine, and Tokio finds himself looking. In his loneliness, he begins to steal photos of her, imagining that if he can collect enough photos, and move them around fast enough, he can animate her face with her soul. When Jennie discovers that Tokio has fallen in love with someone else, she calls the girl into the photoshop. Tokio must confront the reality of his love, and in doing so, the pain from his past.
Related Link