2007 Third Annual Cross-Cultural Short Film Winner Jennifer Tippins
Bio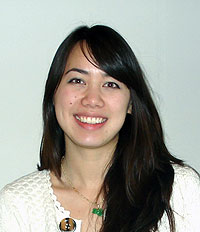 Jennifer Tippins
Director
Jennifer Tippins is a graduate of New York University's Undergraduate Film Program. She concentrated her studies in animation where she learned animation action-analysis and storyboarding techniques under professors John Canemaker and Dean Lennert. Her student thesis film, Bai Ri Meng, is a 5-minute hand-drawn animated personal story. Her film has recently screened at the Fusion Film Festival, where she won Best Undergraduate Director. Her past work experiences include animation and storyboard work for Nick Jr's The Wonderpets! series and freelance work for Wachtenheim & Marianetti Ltd., Dancing Diablo, Noodlesoup, and Bunko Studios. Currently, Jennifer is a storyboard artist for the pre-school show Word World. She also loves to teach and has taught animation to children at the Bronx River Art Center.
Synopsis
Bai Ri Meng (animation)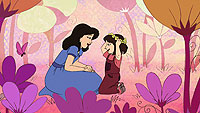 A mother and her young daughter dream of spending the day together when the demands of life as a single working parent keep Mother from attending her daughter's Parent-Child school picnic.